Melissa McCullough, Paralegal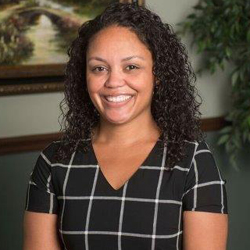 Melissa McCullough is our Senior Paralegal and Case Manager, focusing on all aspects of estate and trust planning and administration.
She began her professional career at Spano & Dawicki, LLC in Saugus as an elder law estate planning paralegal for nearly a decade. There she gained a broad depth of knowledge and experience in trust and estate planning, probate and trust administration, and MassHealth planning. Melissa's passion on all aspects of trust and estate law includes drafting trust and estate planning documents, generating asset portfolios, preparing probate pleadings, facilitating trust administration, and creating asset protection strategies including MassHealth long-term care benefits.
Melissa is an honors graduate of North Shore Community College in Paralegal Studies and a longtime resident of Beverly.